CMS websites with no frequent updates are prone to attack. Know how WordPress Sites get Hacked and Learn to Protect your website.
Irrespective of any business industry whether a large-scale or small-scale security breach is more prevalent. Diana Kelley, IBM's global security advisor states that the cause of hacking can be of two types: Humans and Hygiene.
How humans are related to cyberattacks? It's just how they interact with the enterprise systems. Cyber hygiene relates to how the company maintains its systems by doing regular patch-ups and keeping them updated.
The common reasons behind these cyber attacks are things being overlooked, several bad practices, etc. This article mainly focuses on how this impacts WordPress CMS and its related industry.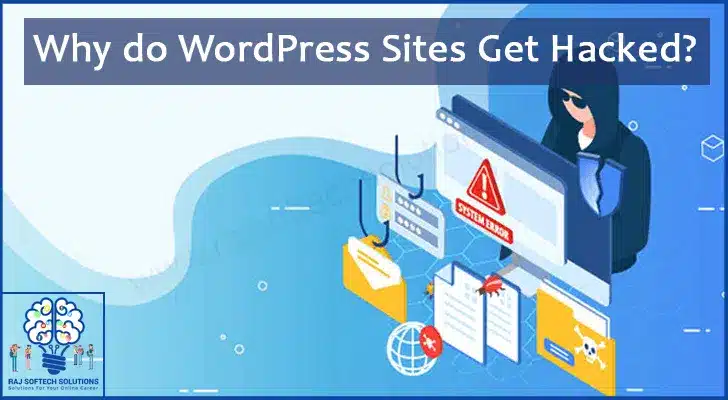 You can get a wider picture of how and why WordPress sites hacked and what are its preventive measures. Why is specific WordPress? According to Sucuri, Hackers show interest in targeting eCommerce sites.
90% of Websites run on WordPress CMS which deals with valuable customer data i.e. credit card and user information. This article emphasizes more on how website owners should ensure their sites have the latest security enhancements and vulnerability patches.
1. Why do WordPress Websites get Hacked?
It is not just why only WordPress sites are hacked, rather it is a common issue that all Industry faces. WordPress, the world's most popular website builder powers over 61% of all websites is one of the reasons.
This immense popularity interests hackers to find different ways to make them insecure and to exploit them. Have a look at 5 Common reasons why WordPress sites get hacked.
1.1. WordPress Powering 2.6 Billion Websites
One common reason is it is a very popular CMS powering 2.6 billion websites across the globe. Popularity attracts more Hackers either a beginner's level of experience to play with.
Specifically for good reasons, WP is open-source software, highly customizable, and backed by an active global community. These all reasons piled up as an answer to why WordPress sites were hacked.
Secondly, If the hacker's motive is to gain popularity politically, hitting this can be the easiest way to reach more audiences. Experts say that hacking communities have different reasons or motives behind their targets.
Also, depending on the matter of the yield they get, the scope of the damage may vary. Hackers can aim to gain high visibility extract user's private information or use as many resources as possible.
1.2. Most Webmasters do not Follow Security Protocols
The most interesting part is that the webmasters fail to follow security protocols that help in securing the WP platforms. Many of you might slip into these below basic security measures:
No Two-Factor Authentication: Two-Factor Authentication (2FA), a WordPress plugin, integrating this can reduce the chances of attacker's access to your website.
No Script Optimization: Script optimization can be also one of the basic security measures you can think of. Ensuring that recording things or maintaining an activity log also matters more.
No Installation of Security Software like Sucuri: Within minutes you can install security plugins like Succuri, and Malware. These both cover major functionalities from the firewall to malware screening.
Many security best practices aren't hard to put in place as you imagine. Take time to research more on putting WP security measures in place to prevent WordPress from hacking.
1.3. Using Weak Passwords for Quick Login
User login is an unavoidable initial step procedure that commonly every website user will go through. If you keep a password that anyone can guess then that becomes a high risk of becoming an attack-prone website.
To avoid this you try educating the website users to have lengthy passwords with a character mix. Lengthy passwords are strong ones that are not easy for anyone to guess.
By installing a password policy manager plugin can help in preventing weak password management. It enables you to configure password expiry, password history, password complexity, and several other policies.
Strong password policies can be one smart and effective way to keep from WordPress sites being hacked.
1.4. Using Cracked/Nulled WordPress Theme, Plugins
Another common reason that your WordPress sites are hacked is cracking paid themes/plugins for use freely. Downloading these from unreliable sources not only compromises your security system but steals more sensitive information.
If you can't afford premium themes you can have free themes as a healthier alternative. You can download such WP themes/Plugins from any official WP repositories or reliable developer sites.
These free plugins might have fewer features compared to the premium themes available. But by all means, it doesn't compromise their security measures.
---
In that case, you can approach Raj Softech Managed WordPress Hosting and win popular WordPress products at a discounted deal.
---
1.5. Fail (keep postponing) to update WordPress Core, Themes, Plugins
Most commonly, Webmasters do is that they use outdated WordPress core, themes, or plugins. Either they fail to update or they tend to slip in their schedule by postponing.
Ultimately all these bad practices make your software outdated and prone to vulnerabilities. They can expose security holes for hackers easily and pave the way to complete exploitation.
Attackers are well known for their plethora of free scanning tools/ scripts to mass identify Vulnerable sites. So, postponing the core updates can be one of the major reasons why your WordPress sites are hacked.
Always have an eye on updating the WordPress core, themes, and Plugins so that your website can be all-time safe. Book our WordPress Maintenance Services and leave your Headache with us.
2. Why do People Hack WordPress Sites?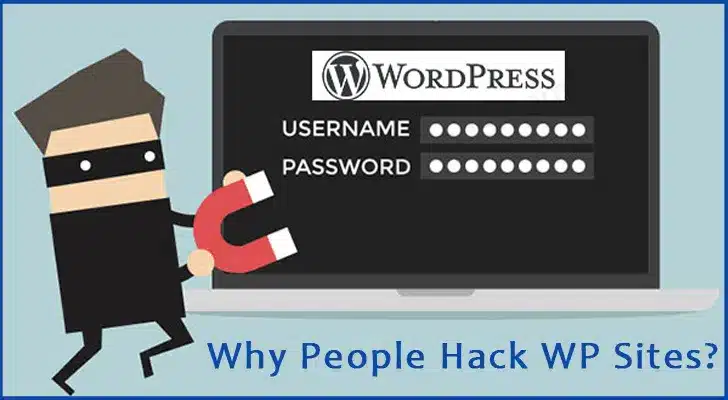 As I said earlier the most common reason why WordPress sites are getting attacked is their versatility. The other reason that might be targeting WordPress sites is their economics.
Hackers use automated software, a simple script that can attack hundreds or thousands of sites at once. Generally, Hackers can fall into various categories based on their motives.
Some are beginners who are in their learning curve, they fish for less secure sites to exploit them. Others intend to distribute malware, use one site to attack other websites or spam the internet.
There are a few other attackers who just do this hacking job for fun or to gain fame for themselves. Even some hackers exploit only to get sensitive information from WordPress sites.
This is just human psychology that plays a major role in the scene. Finally, don't jump to the conclusion that WordPress sites are by default unsafe to play with.
Hiring a good hosting company like Raj Softech Hosting Solutions can do wonders in securing your WordPress sites. WordPress always requires a bit of work to stay secure.
Taking security protocols seriously and putting an effective protection mechanism in place will ensure rest everything is safe.
3. Common Reasons for Hacking WordPress Websites
So far I have discussed why in general WordPress is a picky and Trendy target for attackers. According to a stat, in 2018 WordPress accounted for 90% of CMS hacks.
To avoid hacking your site you should be aware of the top reasons why WP is their main target. Below I have described in detail to make you clear more on that.
3.1. Insecure and/or Cheap Web Hosting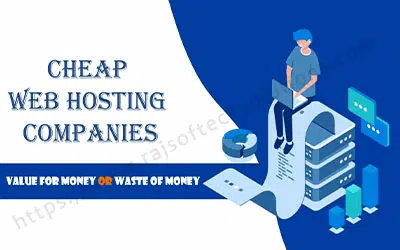 Like other websites, WordPress sites are hosted on a web server so maintaining and securing your website is an important parameter. Some hosting companies might have better infrastructure, but they do not offer quality service in website maintenance.
This makes you are hosted on servers vulnerable to hackers to attack easily. Hiring a professional hosting company can ensure your hosting platform is secure.
Properly maintained secure servers can block the most common attacks from hackers. Since security issues cannot be ignored ensure hiring professional hosting providers offering the best services at an affordable cost.
In that case, you can approach us anytime by visiting Raj Softech Hostings Solutions. Our Shared Web Hosting Plans start at Rs.89 per month.
3.2. Using Free WordPress Themes, Plugins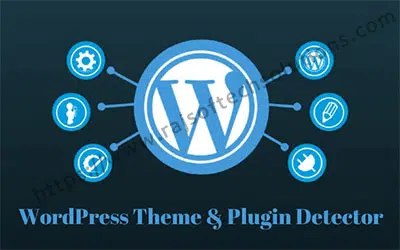 You can save money and time just by buying already-cooked Free CMS WordPress themes and plugins. This can be more demanding as it is free but the other side is you have to be at the mercy of developers.
The major risk in choosing an open-source WordPress tool is that all developer coding is easily available to hackers. Every release code change is described publically, and someone with development experience can identify the vulnerabilities.
With free coded themes, plugins, and all software updates happening in one platform your site can become outdated easily. Your website has become more prone to security issues easily.
So, continue updating your WordPress sites with the latest updates that will help you from WordPress sites getting hacked.
3.3. Using Weak Passwords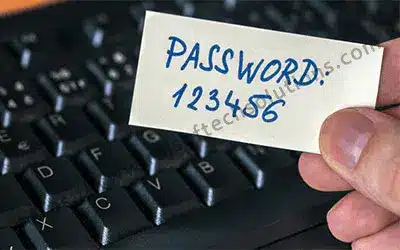 Passwords are the main key to your WordPress site that can become an entry access point for hackers.
The usage of weak passwords can be easily guessed by any hacker with some basic hacking tools.
All the below WordPress accounts are protected by passwords:
WordPress admin account
Webhosting control panel
FTP accounts
WordPress SQL Database
Email accounts linked with admin or hosting account
So managing with a strong unique password management system can prevent your WordPress sites hacked.
Tip: Use a minimum of 16-characters combination passwords that include small-case and upper-case characters, numbers, and special characters.
3.4. Incorrect File Permissions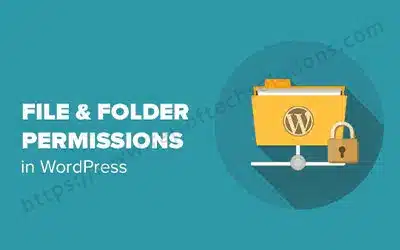 File permissions are a set of rules used by the web server that decide who can do what in website files/folders. Not setting file permissions can allow unauthorized attackers entry to your account.
Also, allows users to read, write, and execute sensitive files on your site thus altering whole site settings. Besides, giving poor permissions can allow hackers to insert malicious codes that could end up in the creation of malware.
It is wise to run a quick scan with the WP hardening plugin which flags any vulnerable permissions identified. The recommended WordPress file permissions are:
755 – All folders
644 – All .php files
440 – wp-config.php files
Thus, following correct file permission protocols adds an additional level of security to your account. Also, protects from possible attacks from unauthorized people.
3.5. Not updating WordPress Core files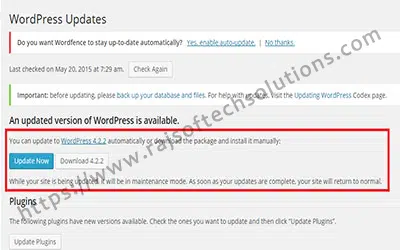 Updating your WordPress core files is not very technically difficult, yet an easy and effective way. Understand the fact that keeping the core files updated prevents your WordPress sites hacked.
Developers find out the security vulnerabilities and flaws in the previous version, correct it, and send it as an update. It's up to the users to update their outdated WordPress version and make it secure.
Some Webmasters are afraid after the update their site might become slow or any data loss might happen. In that case, back up your files first then run the latest update rather than sticking to the outdated ones.
The current WordPress version is 5.5.1, if you are not up to date, go back and do the update.
3.6. Not updating WordPress Themes and/or Plugins
Plugins and themes are used as a functionality extension or to add new features to your WordPress sites. That is with the help of more plugins you can customize WordPress the way you want.
Updating even these themes and plugins is necessary to escape from WordPress site hacking. Some hosting companies automatically update your plugins and themes.
But the easiest way is you go to the admin dashboard, where you can find all the installed plugins. Take time to find there are updates by searching in that section and immediately update.
3.7. Using Plain FTP (Instead of SFTP/SSH) Connection
FTP is basically used to upload files directly to the server with the help of the FTP client. Most hosting companies support this through various protocols like plain FTP, SFTP, and SSH.
If you access your website using plain FTP, the password you use goes to the server in unencrypted form. This way hackers can easily spy on your system and break your WordPress site easily.
Instead, you can replace plain FTP with SSH or SFTP connections without replacing the FTP client. All you have to do is that use the protocol SFTP-SSH while trying to access your website.
3.8. Using "Admin, admin123 as passwords"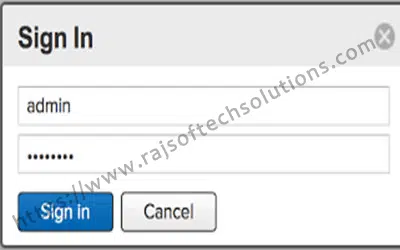 The login credentials form the first line of defense for your website. If you don't follow the proper login management system, an unauthorized entry can happen.
Some of you would have kept "Admin" or "admin 123" as passwords which is not advisable. Because those passwords are easily guessed by hackers and can hack all your sensitive information.
Kindly refrain from using such default easy passwords and escape from the attacker's trap. Instead, use a lengthy password with a strong mix of Uppercase, Lowercase, and special characters to ensure full security.
3.9. Nulled Themes/Plugins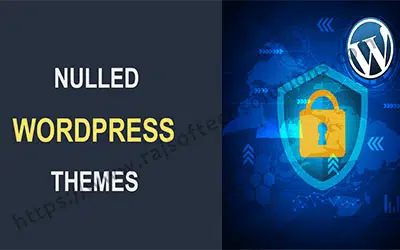 Nulled themes are a cracked version of original licensed themes. You might have come across many such lucrative offers on the net, do not fall for it.
Because downloading such Themes or plugins from unreliable resources can create security issues. It is like you are voluntarily falling into the trap pit of Hackers.
Hackers can use this way to steal any sensitive information from your WordPress site. Also, they might think of inserting malicious code on your website.
However, think of downloading alternative free themes or plugins available at a reliable source instead to protect your site.
3.10. Not Securing wp-config.php File
The wp-config.php file is a WordPress installation file that contains the WordPress database login credentials. It is generally placed in the root directory of the site if not compromised, hacker breaches can be avoided.
To secure this file you have to either lock this file or place it in the higher level of the root directory. Still, the file will be accessible by the server as the configuration file settings in the WordPress architecture are set to priority.
To ensure an extra layer of your WordPress protection denies access to the wp-config file to other users. Securing this file is similar to securing the heart of WordPress.
3.11. Not Changing WP Default Settings
Experts say that it's essential to change the default WP settings like WP table, and WP DB names. You will be familiar with these terms if you have installed WordPress.
During Installation, by default, WordPress uses wp_ as a prefix for any table that it creates in the database. Your database can be vulnerable to SQL injection if you use this default wp_prefix.
It is highly recommended to change the default prefix to something similar to wpnew_, etc. There are even plugins available for making the task easier like iThemes security, and WP-DB manager.
4. How to Protect Your WordPress Website from Hackings?
So far we have discussed the causes and reasons for the WordPress prime attack by hackers. Now it's time to think of protecting your WordPress site from furthermore hacks.
Especially, when you don't know about coding these below tips can be life-saving:
A reputable hosting provider selection
Perform backups regularly
Enforce "strong" password management
Keep WordPress and related themes and plugins up to date
Use WordPress firewall and security wherever necessary
Backup your WordPress website regularly
Have a checklist on the above pointers and maintain a log that would be a simple one. The other way, I strongly recommend is to choose the right hosting provider that would solve most of your headaches.
Why you should choose Raj Softech WordPress Maintenance Services?
They have 7+ years of experience in satisfying 300+ happy clients undertaking 600+ WordPress Sites. The various other services include:
Regular Updates: Regular updates of WordPress core files, themes, and plugins to protect your site
Offsite Backups: No fear of losing sensitive data, they do regular website backups
Security and Protection: Monitoring your site 24/7 for security vulnerabilities
Raj softech's various Maintenance plans include:
| WPM Maintain | WPM Protect | WPM Perform |
| --- | --- | --- |
| Rs. 1999 INR per month | Rs. 3999 INR per month | Rs. 5999 INR per month |
| Suitable for New Bloggers, and Small Websites | Suitable for Grown Bloggers and Businesses | WordPress core updates, offline backup every 2 days |
| WordPress core updates, offline backup every day | WordPress core updates, offline backup every 12 hrs | WordPress core updates, offline back up every 12 hrs |
| Monthly reports, and much more | Monthly reports, and much more | Monthly reports, and much more |
Order Now: https://www.rajsoftechsolutions.com/wordpress-maintenance-services
Conclusion
WordPress is more popular and carries the security risks of your WordPress sites getting hacked. I am sure this article has guided you on how well you can protect your WordPress from hackers.
Take your time to find reliable hosting companies and update your site regularly. Few web owners will be unaware of the security concerns hence they fail to follow basic security practices.
In that case, you can trust Raj Softech Solutions who are capable of taking care of all your backend assets. That way you can protect all your assets and your business from hackers' loopholes.
Therefore contact us or visit our website right away to discuss more on securing your WordPress website.